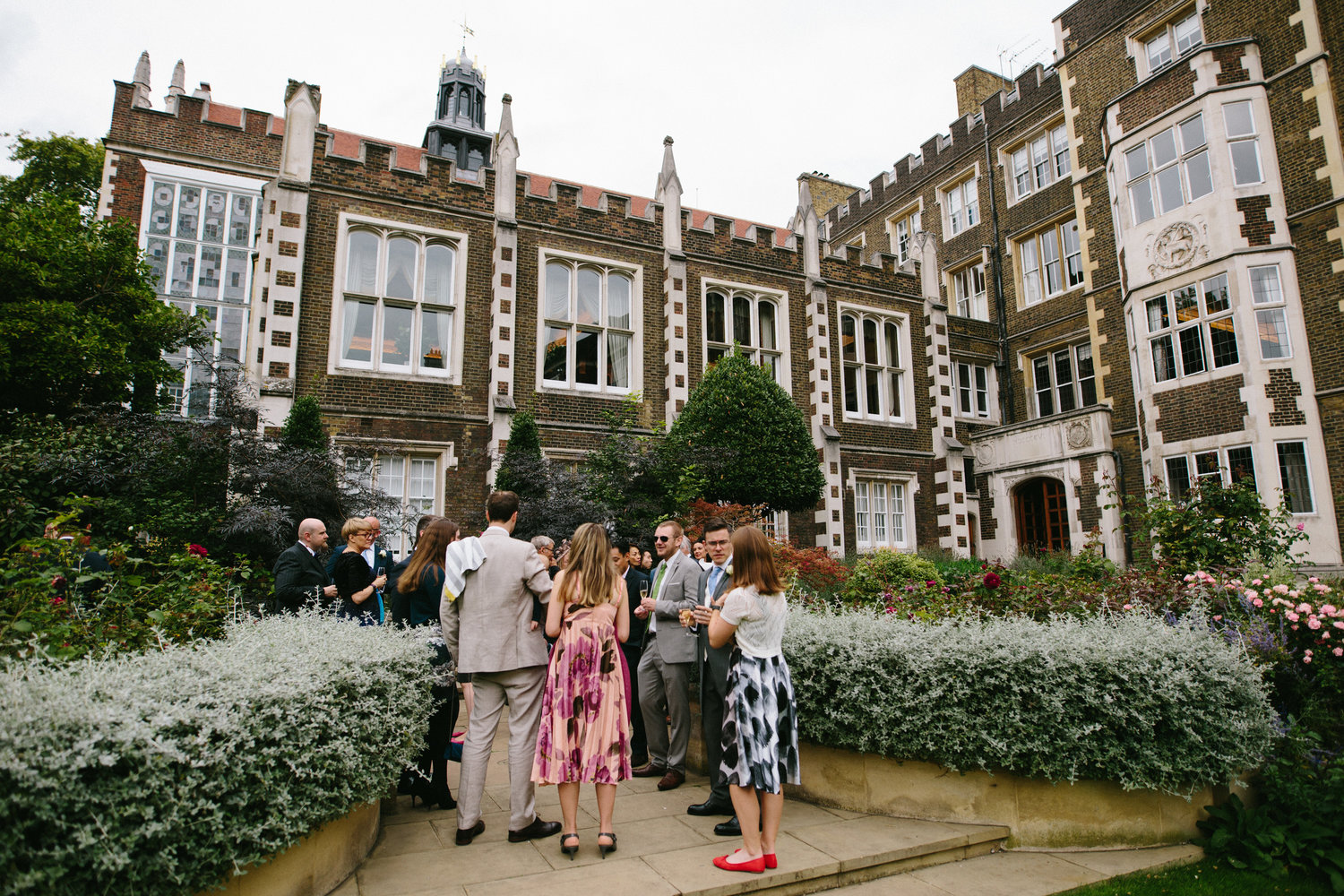 Our award-winning gardens are the perfect historic and spectacular garden party venue in London. Nestled away from the busy streets, providing an oasis of space and tranquillity in the heart of London. Give your guests time to linger in our award-winning garden, or take in the relaxing atmosphere of the Fountain Court. To ensure that your garden party won't be hindered by the British weather, an all-weather marquee can be hired via an accredited supplier.
FAQS
Are there parking facilities?
The Inn is unable to provide onsite parking.
Are there storage facilities?
There are very limited storage facilities at the Inn. Organisers and production companies are asked to make their own arrangements off site.
Is the furniture included in the hire?
Yes all existing furniture is included in the hire fee.
Is a late night licence included?
All events have a finishing time of 22.00hrs. An extension can be granted until midnight at an additional hire charge.
What are the spaces that can be used for photography?
The gardens provide a lovely backdrop, as does Fountain Court and the Princes Room.
Is flash photography permitted?
Flash photography is not permitted, please speak to your Event Manager if you have specific requirements.
Can I bring my own catering?
You may arrange for an external caterer from our accredited supplier list.
Are there noise restrictions?
Middle Temple is a residential area and sound levels must be kept to a reasonable level at all times. The maximum decibel level is 85.
Can I put up my own pop-up banner and advertisements?
Yes you can place your own advertisement in the hired areas, as long as they are not obstructing any exits.
Are pets/animals allowed?
We only permit guide dogs within the premises.
What is the cancellation policy?
6 months or more before the event 25% of the hire fee. Within 3 months of the event 50% of the hire fee. Within 6 weeks of the event 75% of the hire fee. Within 2 weeks of the event 100% of the hire fee plus 50% of the catering charges.
What are the deposit payment requirements?
We require a 50% deposit of the estimated total value of the event with the signed contract. Final and full event prepayment is required 30 days before the event.